SPORTS COMEDY UPDATES VIA VIDEO CLIPS WITH PAUL
Paul from the Sports Comedy Desk
The Georgia Bulldogs are ranked #1
Can Ohio State or the winner TCU/Michigan knock them off the block
It's Bowl Season as College Football will offer over 43 games in three weeks
The Madness Begin or as Paul says
"That's a lot of
Foot-Bowl
Argentina wins the World Cup
Funny World Cup Soccer Moments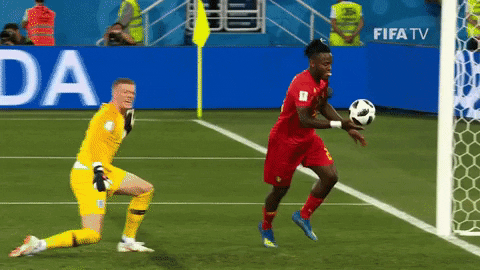 World Cup Soccer
Portuguese 6
Switzerland 1
They beat France in the Final Game by winning the Shoot Out
The French talk so sexy
World Cup Soccer and Sports Comedy
ANTONIO BROWN CALLS IT QUIT
ANTONIO BROWN EXITS THE NFL IN STYLE
Check out Paul as does a reenactment of Antonio Brown saying goodbye to the NFL
RAMS ON MONDAY NIGHT FOOTBALL
The Rams go into Arizona and pull out a big win and once again everybody is singing I LOVE LA
THE STEELERS BIG BEN CLOCK
STEELERS ON THURSDAY NIGHT FOOTBALL
Big Ben takes the Steelers in Minnesota for TNF. However its the Vikings that put the hurt on Big Ben and clean his clock. Watch the video clip and catch the review Paul puts on the game
THE LIONS WIN AND ARE NO LONGER WINLESS AND FACELESS
Lions finally win and Joe Burrow's Pinky
The Detroit Lions were Winless and Faceless in the city of Detroit. However they finally come up big and win and Paul is celebrating by "Removing the Bag" Plus QB Joe Burrow dislocates his pinky and has to have it taped up. They should have used Duck Tape because Duck Tape will fix anything
LAKERS LOSE IN TRIPLE OVERTIME
The Lakers lose a marathon game at home to the last place Sacramento Kings and Paul is talking about it. Check out this quick video clip as Paul looks at the game and what went wrong
NOVEMBER 25th 2021 - THANKSGIVING
PAUL IS BACK FOR MORE VIDEO CLIPS
The Sports Comedy Show's host Paul is making media sensation once again. This time however the clips have more comedy and less nonsense for everybody to enjoy. In this clip Paul talks football on Thanksgiving and focuses on those Winless Detroit Lions. Check out what he does as he sympathizes with the city of Detroit
NETS VS BUCKS - THE REMATCH
The Brooklyn Nets go back into Milwaukee to do battle with the Bucks. They played two nights ago and it went down to the buzzer. Paul looks at the Nets and reveals his fear when it comes to Kevin Durant
LeBron is back for the Lakers but the magic of winning hasn't returned yet. So Paul is once again trying the magical substance that LeBron uses before the games. Fairy Dust
Last night the Oklahoma Thunder set a new NBA record only its no a record worth keeping. Paul looks at there accomplishment or embarrassment an an analyses the game of basketball
Today is Kentucky Derby Day and Paul is talking Horse Racing. Catch the clip and see what Paul has to say about the horses and the little people that ride them
The first day of the Draft is complete and the Patriots come up big with Mac Jones for quarterback. Plus Paul talks about his sleeper pick that woke up and went big in the draft
Just hours before the NFL Draft Aaron Rodgers lets the media know he's not happy in Green Bay and wants out. Paul looks at the story and tells us what he thinks of Aaron and his message
Tomorrow is the highly anticipated NFL Draft. Paul looks at the big names and the top teams in the draft. He also talks about the business of football and tells you what happens when you mix money and agents
The game of baseball has changed and Paul takes a look at the new way things are done. Plus he looks back at the way pitching use to be because back then pitchers were brave and brought new elements to the game
Sports are full of streaks and Paul loves a good streak. Not all streaks are winning streaks and Paul is here to look at the winning and losing streaks that are going on right now in sports
Tonight the Padres visit the Dodgers at Dodger Stadium for Sunday Night Baseball. Paul previews the game and has a plan to stop Tatis Jr or maybe not .
The Golden Knights are the first team this year to clinch a playoff birth and Paul is congratulating them. He also talks about the playoffs  and a higher source.
Tonight there's a big show down in the NBA Eastern Conference. The Celtics with the hot hand of winning 8 of there last 10 go into Brooklyn who isn't sleeping until they get a Championship. Paul looks at this matchup featuring the two teams but he sees something on the Nets that he doesn't like. Chicken Legs!
Today is Earth Day so Paul looks back at some of the accomplishments that we had because they were "Meant to Be" He also looking ahead ot the future now that we're an LLC and can't wait to see what happens
Astra Sharma wins her first professional Women's Tennis Tournament. Paul is congratulating her but the real story is the trophy and he's talking about it
Paul is talking Lakers Basekball and how hard things have been without Lebron and AD. However there is another ingredient that they're missing as well so Paul brings it to the Sports Comedy Show
YANKEES GET SWEPT AT HOME
The Bronx Bombers lose a weekend series to the Rays and are swept into last place. Paul has the broom out and is sweeping up the mess
It's Sunday Funday and Paul thinks the Dodgers are Sic! Check out his spin on the Big Blue Wrecking Crew as he defines SIC!!!
Once again Paul has his eye on the NBA and good match up today between the Jazz and the Lakers. See why Paul has been playing "All That Jazz" all season long. However there is a bump in the road for the Jazz and Paul looks to size up the action
Paul has a preview of the big show down tonight in the NBA with Clippers from the West going into the 76ers from the East. These teams could meet in the finals but first he noticed a story he broke last night on the website is now on ESPN. So he's asking "Who's following Who"
HOUSTON WE HAVE A PROBLEM
The Astros had to place 5 starters on the injured reserves for possible Covid concerns. However Paul thinks there's another reason why there on the bench follow the story only here on the Sports Comedy Show
BROOKLYN NETS VS PHILADELPHIA 76ERS PREVIEW
The Brooklyn Nets are on a mission and they ain't sleeping until they win a Championship. However tonight they go into Philadelphia and the 76ers are on a mission of there own. Catch the Daily Sports Comedy Update
Kudermetova wins on American Soil
Womens tennis pro Veronika Kudermetova wins the Volvo Open on American soil. Paul sees this as a problem as the Ruskies are taking over Women's Tennis
Sunday Night Game of the Week on ESPN came down to a blown call by the umps. Philly scores the go ahead run in the 9th inning the only problem was he never touched home plate. To make matters worse they go to instant replay and still can't get it right and Paul is talking about it
LAKERS SPANK NETS ON PRIMETIME TV